How To Use Our 2.5D Natural Try-On?
KZFOO 2.5D Natural Try-On, the pretty close way to see yourself in your favorite frames. You can Try On using images. Once you upload an image, the virtual Try-On feature will automatically reuse your photo for every frame you wish to try on the site. You only need to follow the below steps once to begin experimenting with all of your favorite styles!
---
Step 1, Choose one frame and click "Try Me On"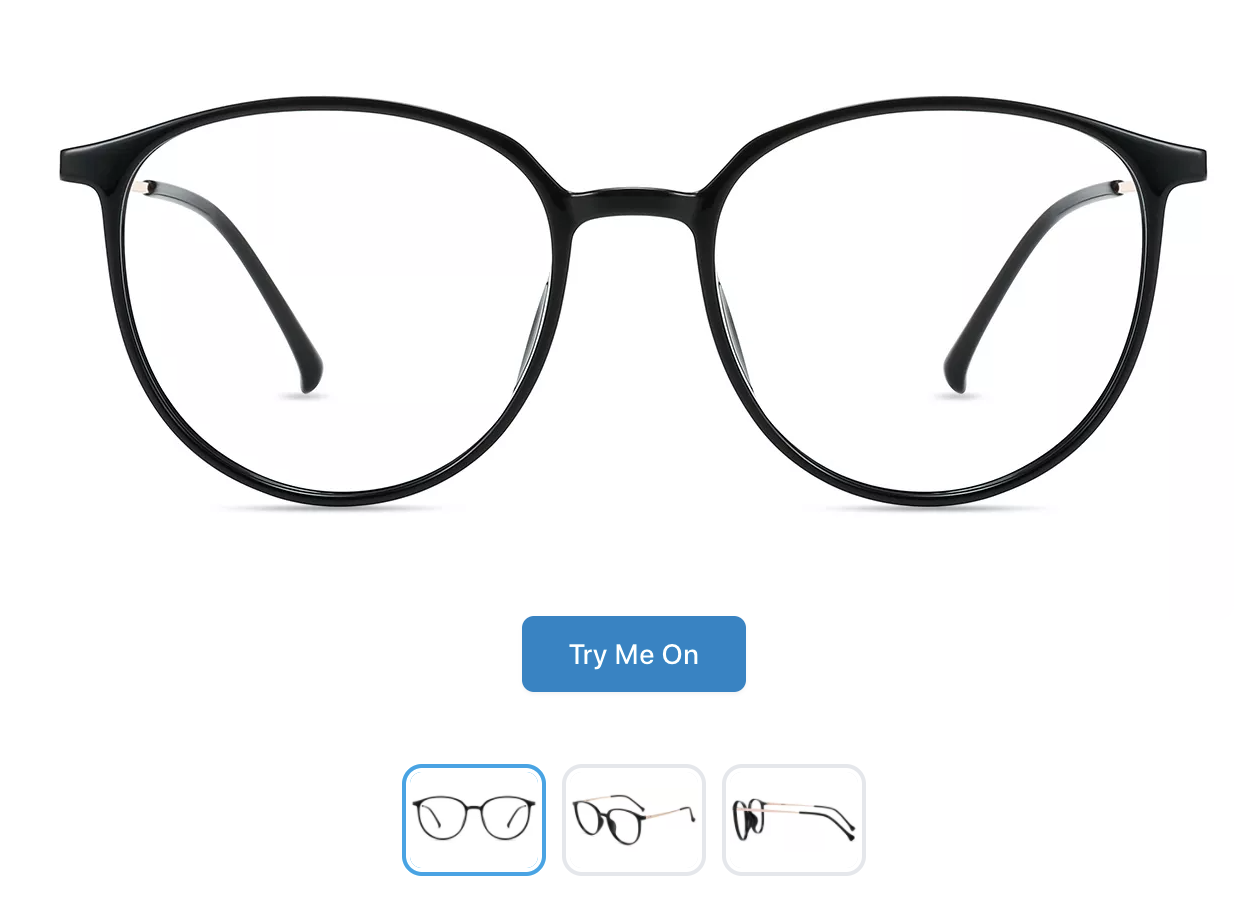 ---
Step 2, Change model's face and adjust PD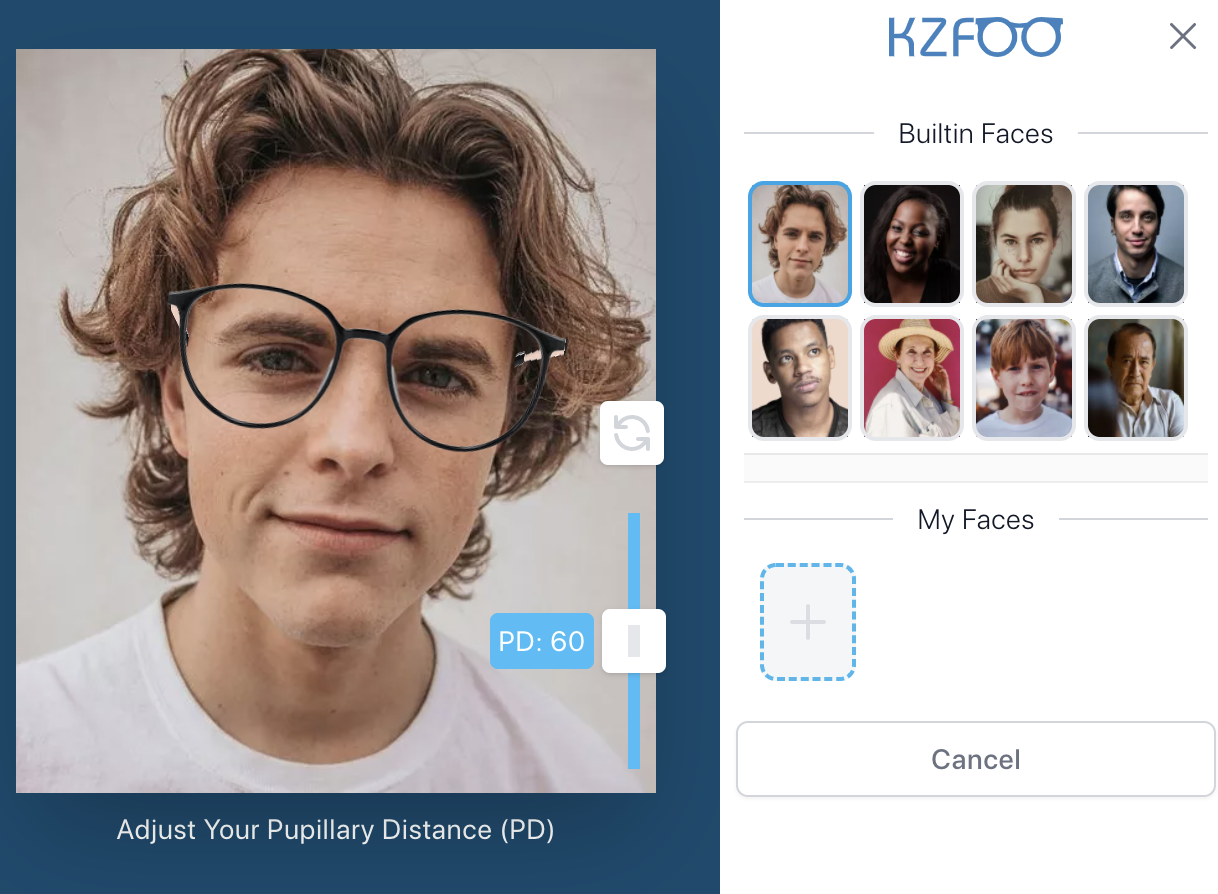 ---
Step 3, or Sign in to upload your own photos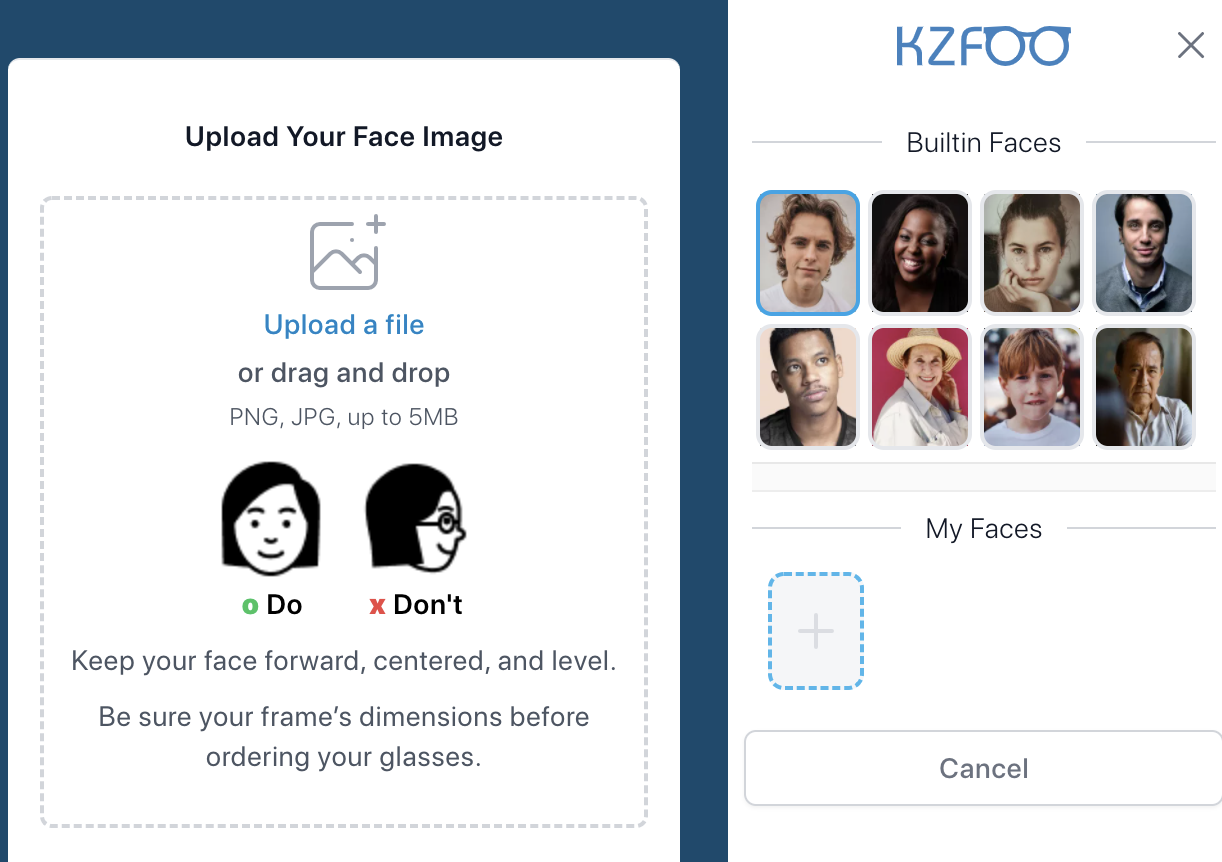 That's all, please feel free to contact us via service@kzfoo.com if any questions.