How to Order Glasses from KZFOO
Buying affordable glasses is easy when you order glasses online from KZFOO.
Step 1. Choose Your Frames
Purchasing eyeglasses online starts with choosing your frames.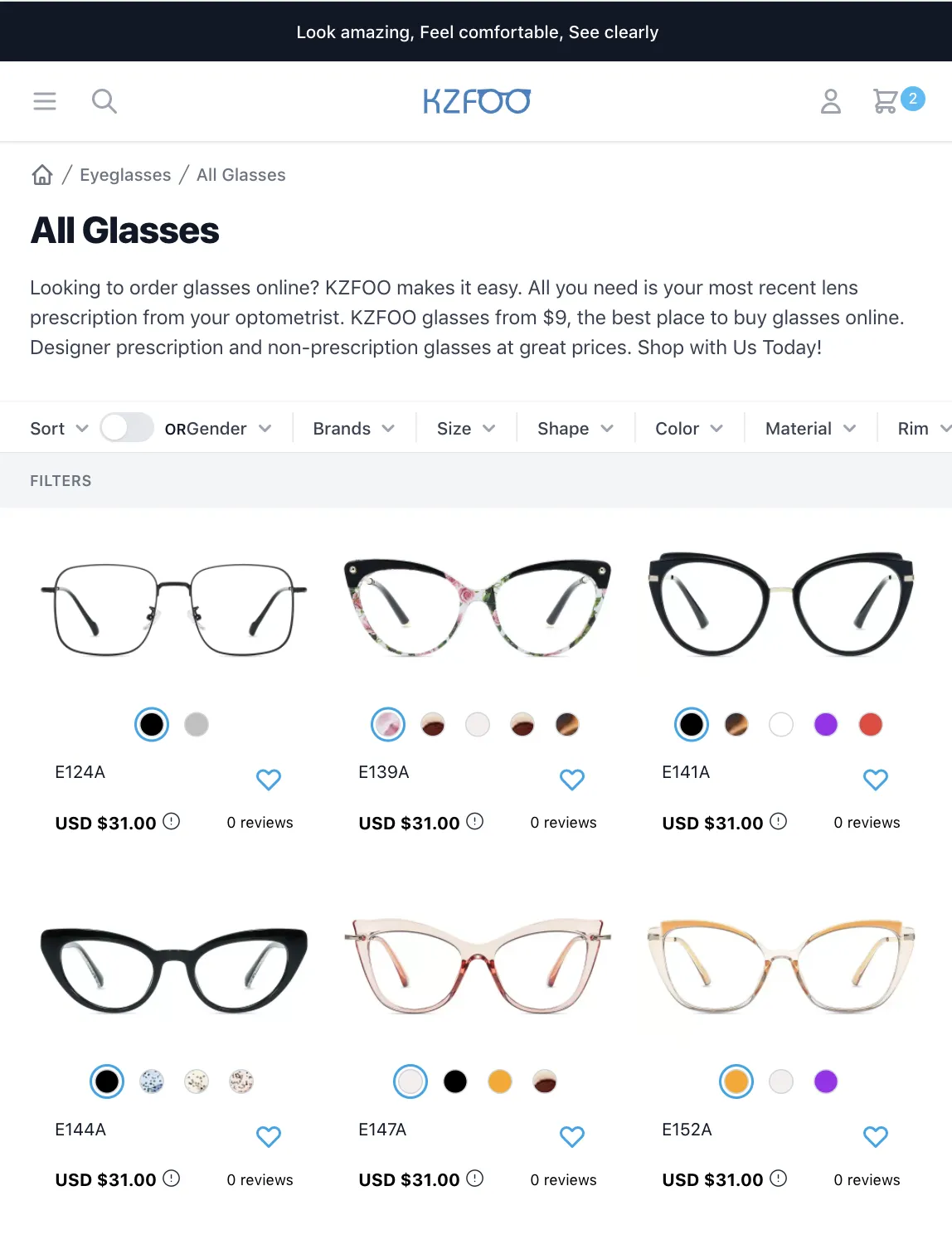 Step 2. Choose Frame's Color and Size
Choose your color and then click "Select Lenses."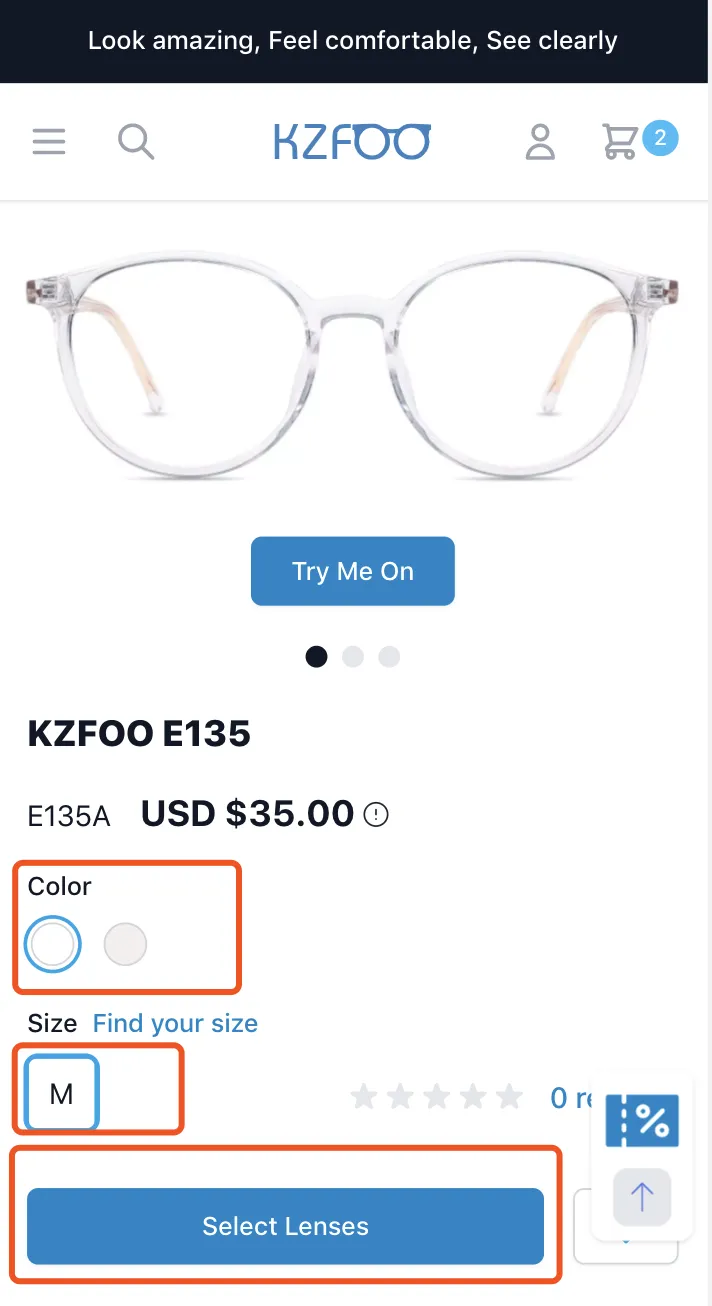 Step 3. Select the Usage Requirement of Your Glasses.
For example, select "Distance".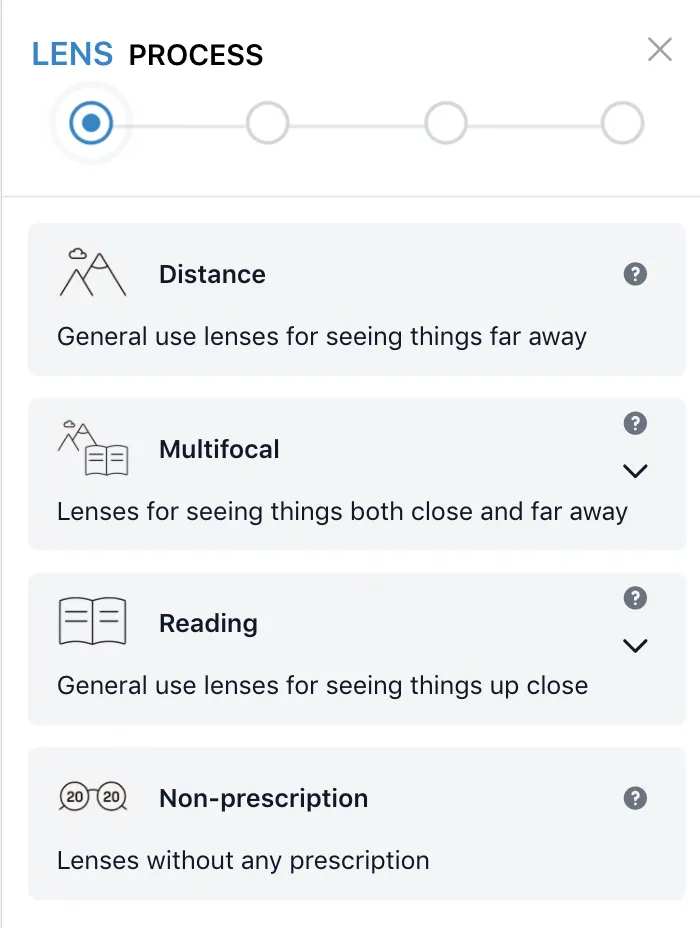 Step 4. Fill in Your Prescription.
Fill in your prescription, PD and age, then click "Confirm".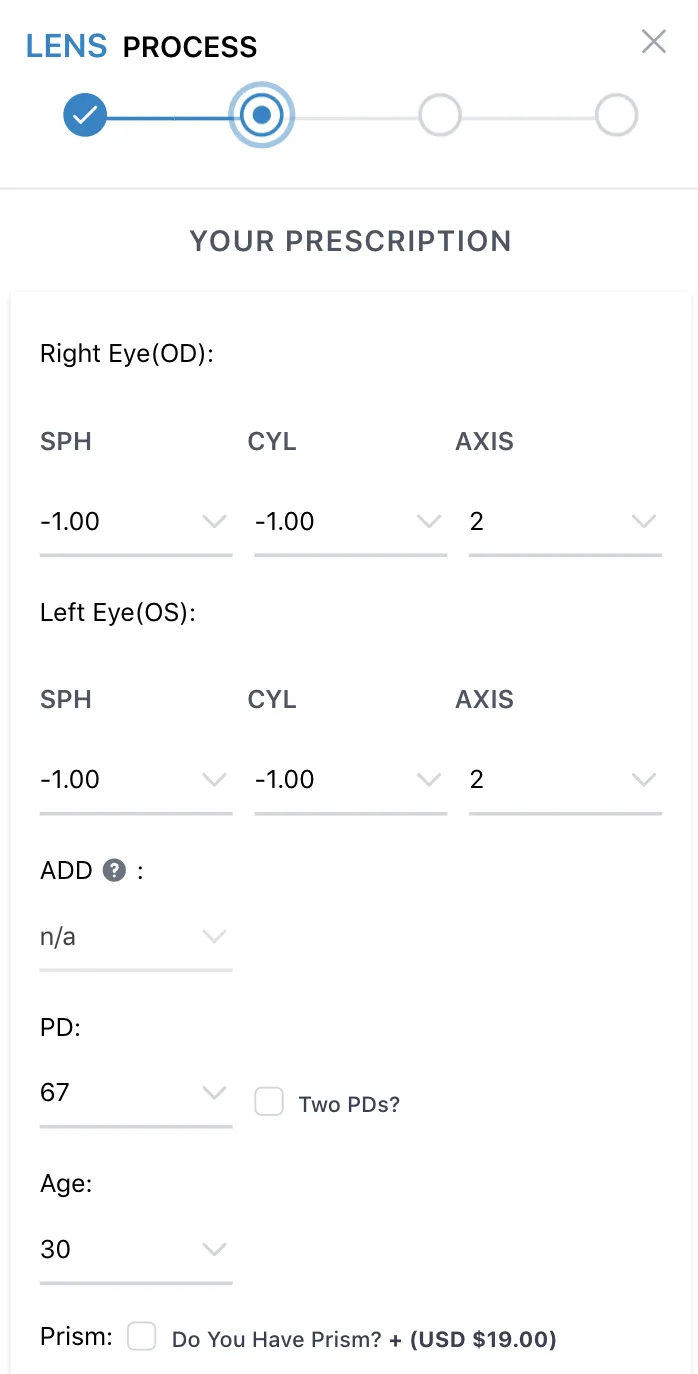 Step 5. Select Lens Type.
Select lense type, for example, select "Blue Light Blocking" Lens.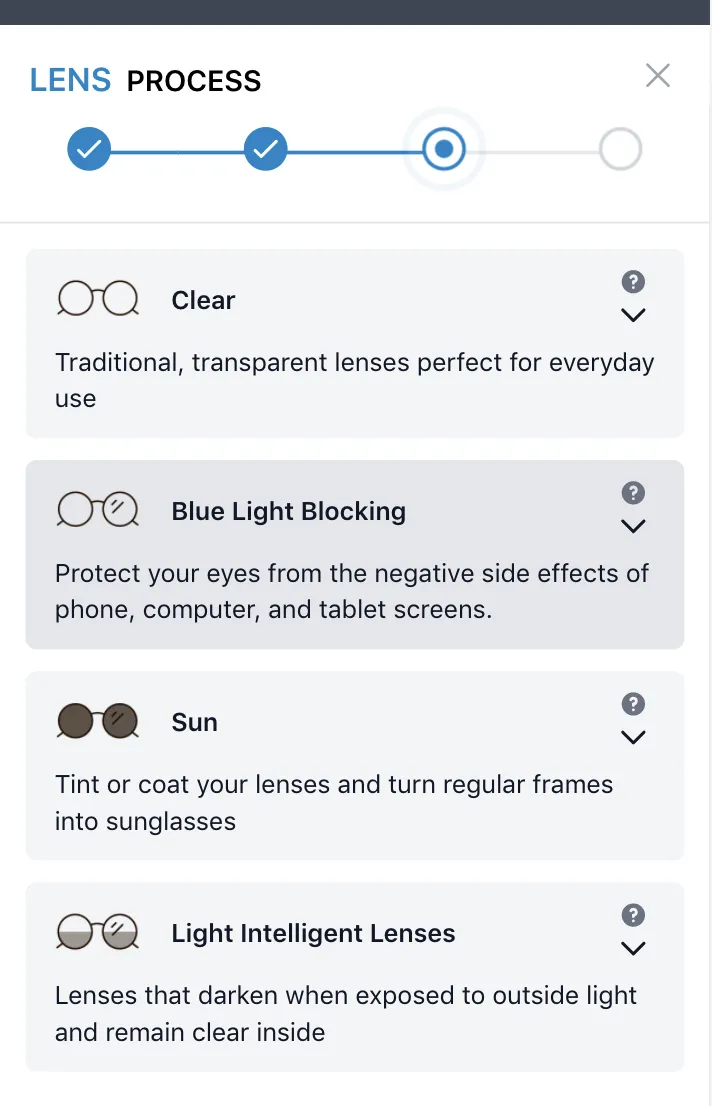 Step 6. Select Lens Thickness.
Select lense thickness, for example, select "1.56 Blue Light Blocking Premium Lenses".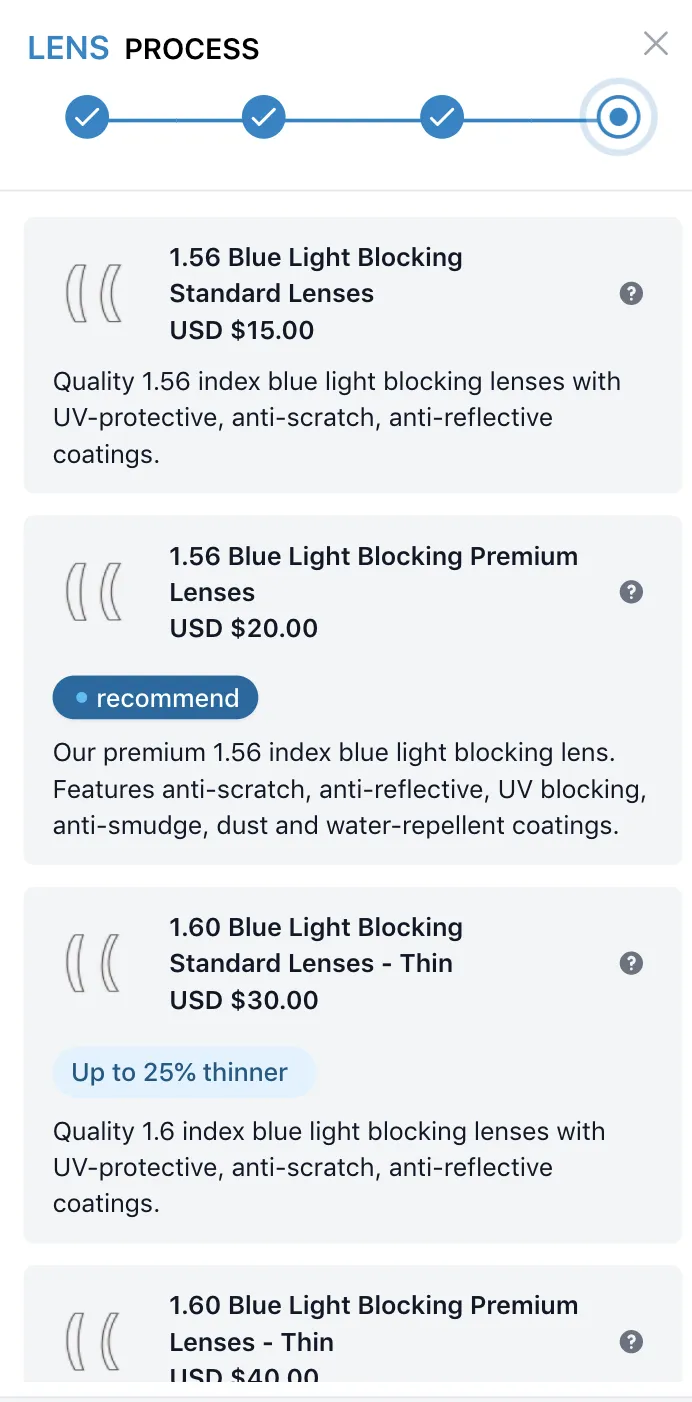 Step 7. Check Frame and Lens Details.
Check details and click "Checkout".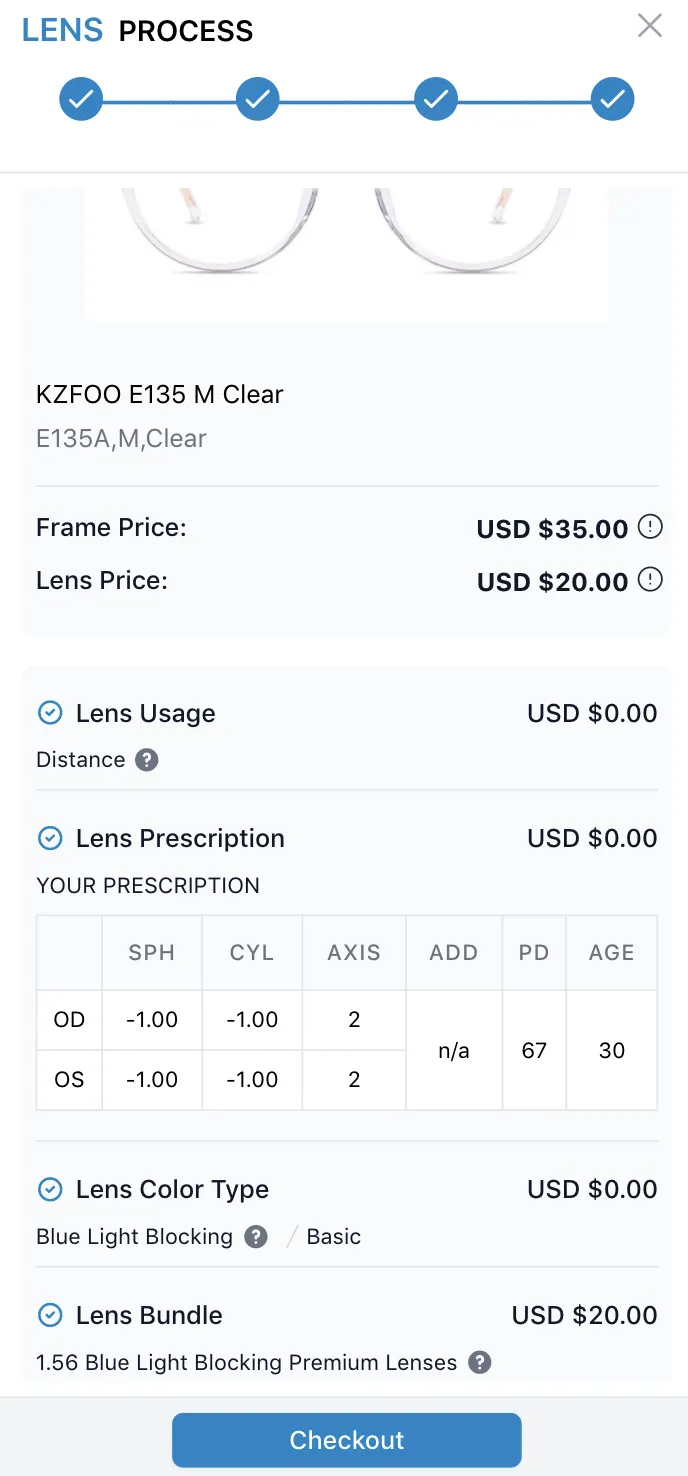 Step 8. Sign in or Continue as Guest.
Sign in or Continue as Guest, we recommend you to create an KZFOO account and sign in to checkout.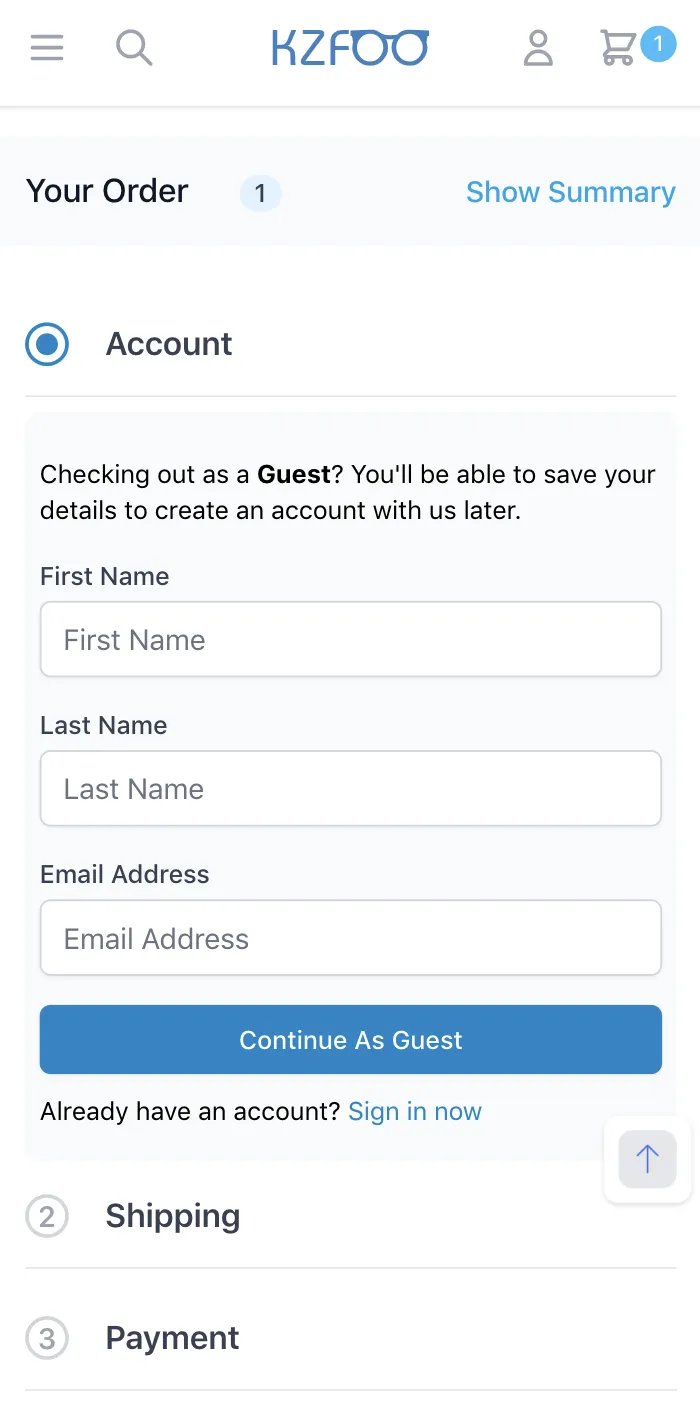 Step 9. Enter Your Shipping Address.
Enter your shipping address and check it again and again to make sure it is correct.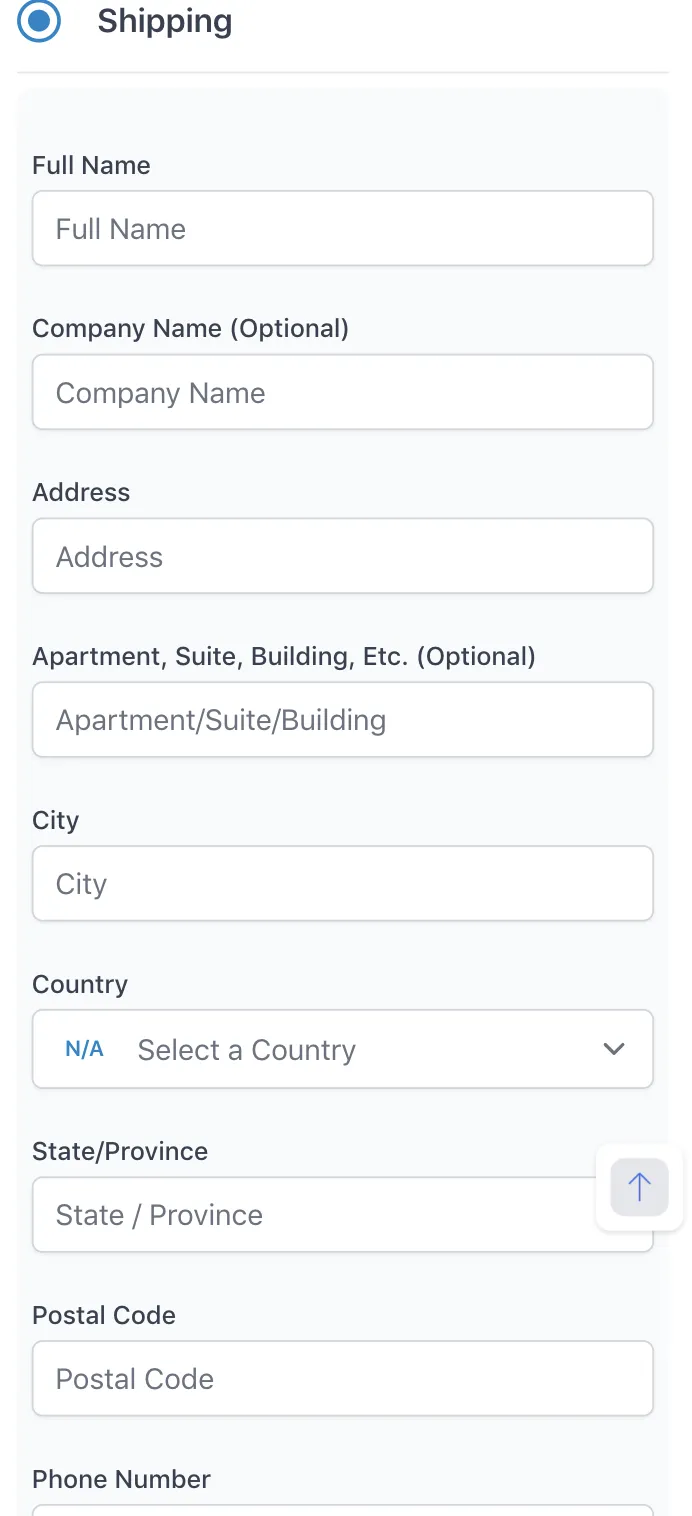 Step 10. Select Shipping Method.
Select shipping method.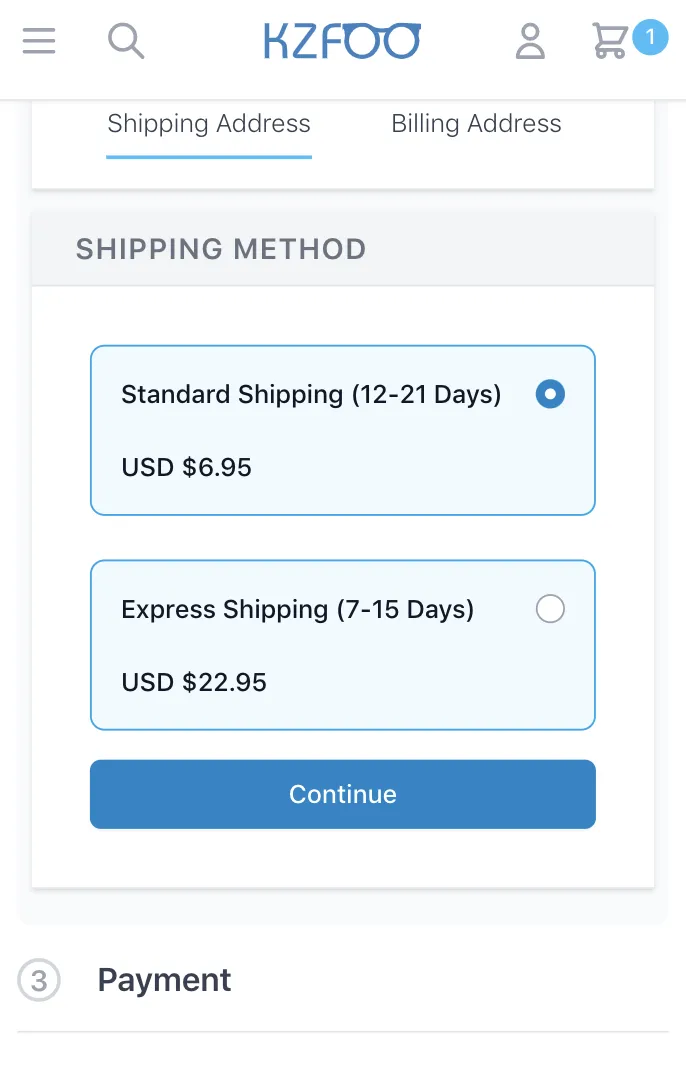 Step 11. Select Payment.
Select the payment and pay for your order.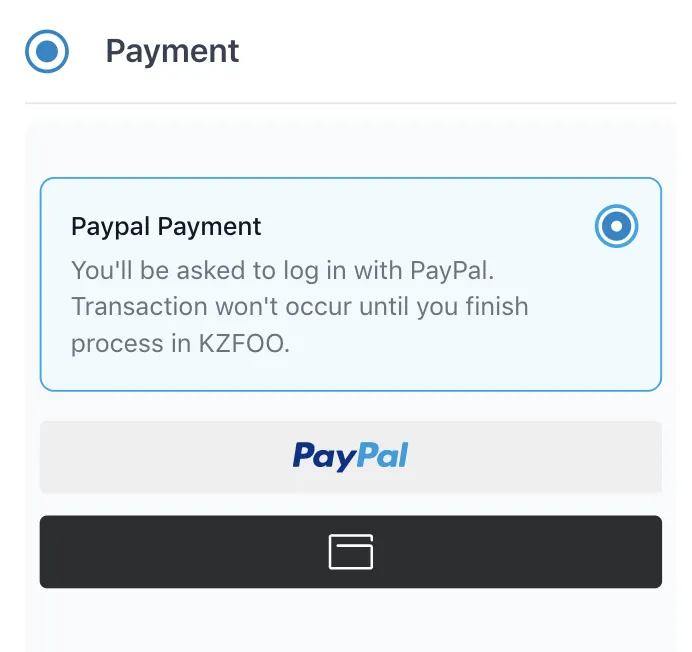 ---
Where to find my orders?
Go to My Orders to check all of your orders.
Click "Checkout" button to complete the payment if you want to continue any one of the "waiting payment" orders.
---
That's all, please feel free to contact us via service@kzfoo.com if any questions.